Pick Your Own Blueberries.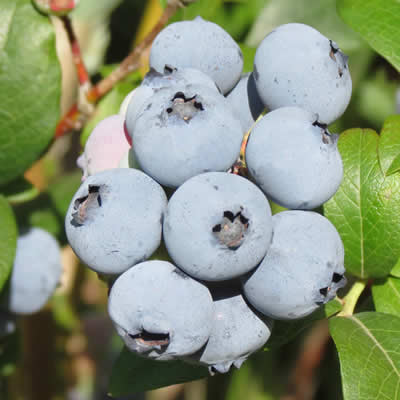 Blueberry Country specialises in providing pick your own berries. Come out and pick your own berries for very reasonable rates during our summer season that generally runs from early December to late February. 
Pick your own Blueberries cost $11 per kg or $10 per kg when you pick over 10kg. There is no entry fee. We have a range of blueberry plants for sale for between $15 and $25. These are commercial varieties that perform well in our climate. Outside the season contact us if you would like to purchase plants or frozen blueberries.
We always endeavour to pick in the heaviest fruiting fields of our orchard. Our fruit like all fruit, tastes best fresh off the bush. Come out, bring your family and friends and make it an outing. Call into our snack bar and enjoy a blueberry icecream or frozen yoghurt. You can also order from our snack menu which includes muffins, toasted sandwiches and paninis.
We are happy for you to taste some blueberries while you pick, however please remember, it is not a free meal.
Locations: Ohaupo Orchard 397 Jary Rd Ohaupo
Ngatea Orchard a short drive south on central road south off SH2.
Otautau Orchard 513 Otautau-Drummond Road
The Pick Your Own season in the North Island generally runs from Early December to Late February.
We are now closed for Pick Your Own.